About Us

Business Consulting
Project Management
and
Data Management Solutions
It's YOUR business, and you deserve a consultant who not only has expertise and experience, you deserve to work with someone who is fun to work with and is motivated by YOUR success.
That's why you should give me a call
206-931-0541.
When I join your team, I bring a wealth of expertise and contacts. I work with a network of developers in the Seattle area and across the country to bring you an extensive and varied experience and expertise in database development and project management. We are expert designers, programmers and business people who use Microsoft Access, SQL Server, and a host of other programs to build cost effective and intuitive custom solutions

As one of the team put it, "Teresa has that rare ability to not only grasp the big picture but, at the same time, she can see the details and know what is required to create a solution."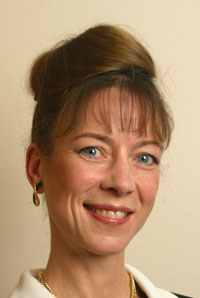 With a gift of quickly understanding your business and your needs, I can provide suggestions and solutions that respond specifically to your situation, not to a preconceived idea or based on a boiler plate template.

For a solution to work, it has be be intuitive and the users have to feel comfortable working with it. Plus, it has to implement the business rules. That's were my talents truly pay off. It's the attention to detail and delving into the driving factors that make the difference between providing an application that can get a job done and creating a solution that improves the process, prevents problems and provides additional opportunities.

When you hire me, I become a partner working for your success. It is not unusual for our solutions to pay for themselves in a matter of weeks. Where else will your business investment earn a 100% return, even in a year?
Creating Solutions that Work for YOU!
"I can hire dozens of skilled developers any day of the week, but I rarely meet people like Teresa. She has the unique ability to quickly understand a client's business and to clearly communicate the project specifications. She is fluent in both the business and developer worlds." S.W. Business Owner, Consultant
Attitude, Aptitude and Ability ...

Call Teresa Today 206-931-0541
Teresa@DataDynamicsNW.com

Please help find a
cure for paralysis.
Join me in my quest to raise $10,000 for Spinal Cord Society's research for a cure for paralysis.
Every dollar will go to research!

There is NO deadline for donations! PLEASE give generously. Your dollars will help save and improve the lives of thousands of people. Not only those with neurological injuries and diseases, but their families and loved ones.
EVERY DOLLAR WILL GO TO RESEARCH!!!

Riding 220 miles in 2 days to represent 22 years in a wheel chair. A minor accomplishment compared to raising $10,000 in my brother's honor.
Please join me in this endeavor.
www.datadynamisnw.com/ride



Inside
This Section


This section describes who we are, how we go about providing very valuable services to our clients, and provides real testimonials from our clients.

Our goal is to develop custom databases and websites that fulfill the particular needs of individual businesses, organizations and people. This includes especially those who havenít found a suitable off-the-shelf product, but who choose not to mortgage the farm to get what they want. Our enthusiasm and attention to business sense differentiate us in all that we do. We are more than just consultants. We are your partners, dedicated to the success of your projects.